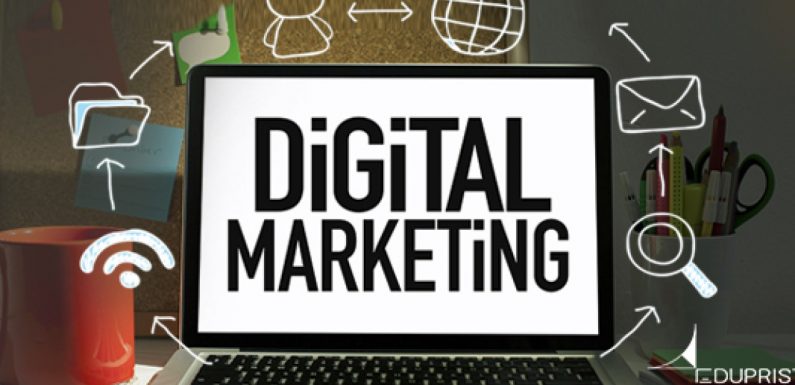 Digital Marketing is the application of various online based digital technologies, such as the internet, mobile phones, and other digital platforms to reach a target audience. It is a popular technique that aims at creating brand awareness for businesses. This method is also used to promote products or services. Generally, this type of marketing relies on the latest tools and technologies to maximize results. It uses the latest strategies to increase the chances of generating sales.
There are a variety of different forms of digital marketing. Social media marketing is one of the most popular. It uses influencers to spread awareness of business products and services. Pay-per-click (PPC) is an online advertising strategy in which the business pays only when someone clicks on its advertisement. Email marketing is another common form of digital marketing and involves sending out automated newsletters. SEO (search engine optimization) is an effective way to increase the website's search engine visibility.
Traditional digital marketing channels would require a large investment and would only be effective for larger enterprises. In contrast, social media, publishing blogs, and building websites are relatively inexpensive and can be implemented by small businesses. With proper planning, digital marketing can help small companies achieve success. Additionally, it is not geographically limited, so it's possible to reach a worldwide audience. You'll be able to interact with your customers and build a lasting relationship.
Digital marketing requires an understanding of the underlying principles of marketing. It can be applied to print media as well as online, and a good understanding of data analytics can help marketers tailor their advertisements. Through digital analytics dashboards, digital marketers can measure the success of their marketing campaigns. By analyzing user behavior, they can produce more personalised content and ad formats that are relevant to the customer's needs. In addition, digital campaigns can be tracked over time to ensure that they are working as effectively as they can be.
Integrated marketing is important for businesses of any size. Many universities focus on the use of social media platforms as well as paid advertising. In fact, most people make purchases online, and digital marketing makes that possible. With social media, you can reach your target audience and engage them at multiple touchpoints. For example, you can run a trade show offline and then email them a link to your site. You can even promote your trade show at a trade show or a conference. By integrating your online and offline marketing campaigns, you'll be able to get a lot of exposure and gain a loyal audience.
The use of digital marketing is an effective way to reach your target audience. It allows you to reach a target audience and understand their needs. You can even tailor the offers to their specific geographic location and time. It is the most effective way to reach the right audience. And because digital marketing is interactive, it can be a good tool for building brand loyalty. You can also use social media to interact with your prospects. Ultimately, digital marketing is a great way to make your business grow.