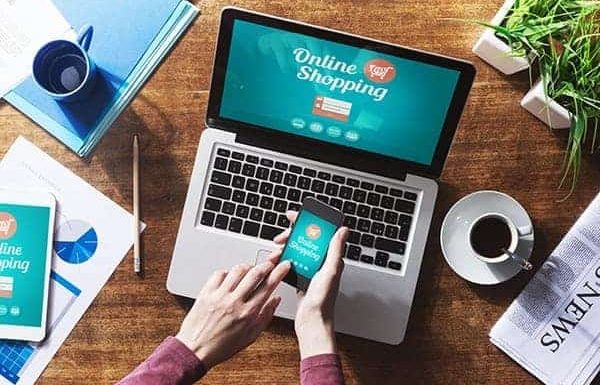 Your company website creates a distinct online identity for your brand, helping clients and associates trust you more than if your presence were limited to generic Google business pages or Facebook profiles.
For your business website to be successful, a clear strategy must be in place. In this article we will discuss two such strategies – website marketing and content strategies.
Boosts your credibility
With more and more people shopping, booking travel, and making money transfers online, establishing credibility with customers has never been more essential. Your website can help by showing customers that your business is legitimate while providing reliable content as well as showing customer feedback and testimonials.
No matter if you are offering products or services, the more trustworthy your website appears to your customers, the greater their likelihood of trusting and purchasing from you. Incorporating your business email address gives an additional layer of trustworthiness than using generic google emails addresses alone.
Showcase photos of your team members to show visitors who they're buying from, increasing the likelihood that they'll purchase from you and making them feel connected with real people – especially important for virtual businesses like Gate Foot Forge in the UK owned by blacksmith and knifemaker Owen Phillips; his photo and details about his background and expertise can be seen prominently displayed on their homepage.
Increases your visibility
People rely on the Internet for almost everything these days, making having a business website even more essential in today's globalized society. Not only will your customers easily locate you online but it can also give your brand its own identity that sets it apart from competitors.
Professional, well-designed websites help build customer trust in doing business with you and give them confidence about doing it. Incorporating elements such as portfolios of past work, photos of your products or premises and relevant, helpful content into the design can also increase visibility significantly.
An expertly designed website allows you to nurture sales by drawing customers down the online sales funnel and nurturing their experiences online. It's a more cost-effective method than traditional forms of advertising like TV commercials and print ads; also having an understanding of your goals will ensure that design and content align with those objectives; whether your objective is online sales growth or brand recognition Solutions Resource can create a website designed specifically to suit you and your business goals.
Attracts new customers
An official business website can be an effective way to reach potential new customers online. By giving customers a direct line into your organization and building trust through online channels, this type of platform provides businesses with a great way to market themselves while also giving potential clients access to learn about your history, expertise and specialization.
Studies have proven that people prefer purchasing from companies with their own website as opposed to competing ones that do not. Studies show that an increased likelihood of conversion exists when people purchase from one with its own domain name than from those without.
Start building your business website easily and affordably! Solutions Resource can assist in selecting materials appropriate to your brand and create a website tailored specifically for you and your needs. Reach out today and request a quote; our specialists can discuss features you want, budget limitations and timeline requirements in order to help make an informed decision regarding how best to build it for your company.
It's easy to update
Regular website updates can keep your customers up-to-date while simultaneously helping search engines recognize you as a source of relevant information. But before beginning, make a plan: consider your desired outcome of updating and its effects on website users.
If any pages on your site address topics that no longer pertain to your business, remove them immediately. Outdated material can give visitors the wrong impression and even harm SEO rankings.
If you don't feel confident updating your own business website, outsourcing may be the way forward. By working with an outside expert instead, you can reduce or eliminate downtime during website updates while saving money on maintenance costs! Solutions Resource is here to assist with all your website needs!