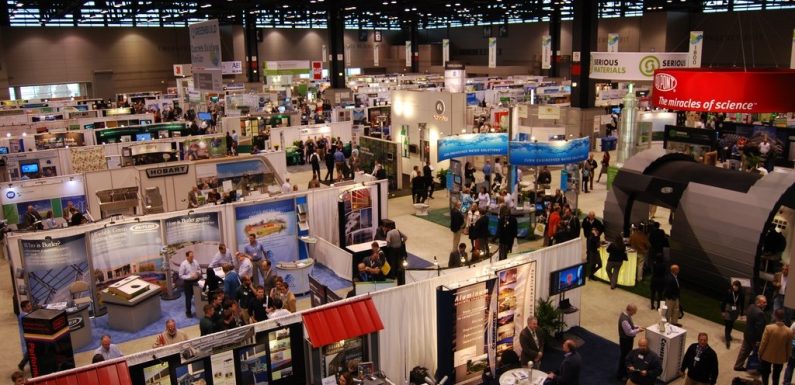 A Trade Show is one of the best ways to gain new business. During the day, you can meet a large number of people, and in the evening, you can meet even more people and network. If you're interested in meeting key players in your industry, attend the after-parties, and ask for connections on social media. In addition, trade shows are the perfect venue for obtaining information about new technologies and services. You may also be able to pick up ideas for future products.
Several trade shows also have training and learning environments. These are usually organized by member organizations for the benefit of attendees and other exhibitors. Attending these sessions will give you access to educational content related to your field. It will also help you stay informed about relevant certifications, and find out about the latest trends in your industry. Lastly, you'll be able to network with many people who are already interested in your products and services. The more face time you have with your target audience, the more likely they'll buy your products and services.
The most important thing to do before attending a trade show is to analyze your competition. Most potential customers will go to a trade show to learn about the latest technology or industry offerings. You should also target your current customers – they'll be more likely to invest in new products if they know they'll benefit from them. Once you've identified your target market, you can develop a marketing strategy. Using a marketing mix of traditional methods and new strategies will give your business the advantage.
While you're at a Trade Show, you can also engage with your existing customer base. Oftentimes, people are at these events to learn about new products and services, and you should take advantage of this opportunity to introduce these new products to your customers. If you're a new company, you should be sure to identify potential customers. If you're a startup, consider mystery shopping your competitors at a Trade Show. A good way to learn about their strategies is to get to know their clients, and then approach them directly.
A trade show is a great opportunity to learn about the industry and see the latest trends. You'll be able to connect with other businesses and suppliers. You can also meet new people through networking at the Trade Show. A small business can learn a lot about the competition and their products by interacting with a large crowd at a trade show. So, trade shows are an excellent place to do this. So, be prepared to spend money on a booth!
A trade show is a great opportunity to expand your customer base and gain new clients. You can get new leads and build business relationships by participating in a Trade Show. You can learn from experts and other exhibitors in the same industry. By attending a Trade Show, you'll be able to gain exposure and credibility. You'll also meet potential customers. You'll also get valuable insights about your target market and your competitors. These connections will help you grow your business.